Our specialist governor technicians have over 120 years of collective experience with governors operating in the power generation, sugar milling, mining, oil & gas and transportation industries. Our team of technicians, combined with our advanced workshop facilities and large stock holding, ensures an efficient and high level of service. Please read further about our services: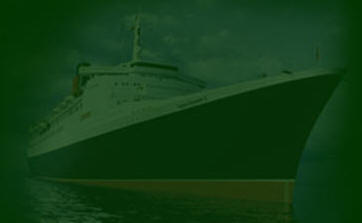 Our workshop has been designed primarily for quality and with eight full time mechanical and electronic governor technicians and a sizeable workshop we are also able to manage any number of simultaneous governor repairs should the need arise. Our average service turn-around is between 5-10 working days. During an emergency breakdown, where a defective governor has the potential to cause substantial downtime and economic loss, a same day turnaround service is provided. Under such circumstances we either arrange the repair or a service-exchange unit is offered.
We offer the following services for Woodward, Zexel and Diesel Kiki governors and instrumentation:
Service – a full overhaul of your equipment including disassembly, cleaning, examination and replacement of worn parts, re-assembly with a rebuild kit, testing and calibration. Our reputation for high service quality can be attributed to our dedicated service personnel and their efforts to restore every governor to the original factory specification and quality finish. We have a fully equipped, state of the art Machine Workshop which enables us to manufacture a range of governor parts. In some cases where other repair facilities may declare a governor irrepairable and recommend to the customer that the governor be "written off", GSA have the expertise and workshop facilities to manufacture obsolete and specialist parts to prolong the life of the governor thereby saving customers purchasing a costly replacement.

Repair – to repair and/or replace damaged or worn parts

Test – to test unit performance to OEM specification.

Recalibrate – to original or new specification.

All workshop services are covered by our unlimited workmanship warranty. Parts and materials used in services and repairs are covered by the parts manufacturer's factory warranty.

Before sending your governor for service, please refer to the Governor Transportation page to ensure safe arrival and prompt service of your equipment.

Our 3600m2 facility in Eagle Farm is a well equipped testing and repair facility. Each step of the overhaul is performed in a designated area.

Please take a tour of our service facility….

Our governor technicians are able to travel to onsite locations within Australia, New Zealand and the Southeast Asian region. Primarily, our field service has been conducted in the Sugar Milling and Shipping industries to assist in troubleshooting and performing on-site repairs. Where Ships are berthed in Australian or Pacific Rim country ports, our technicians will extend these services to be carried out on the ship in port. Where more complex repairs are required, governors will be brought back to the workshop for service and repair. Where this is not possible, a service-exchange governor will be offered.

For customers who are having their governors serviced at our workshop, we offer in-house training for their personnel. Training covers the fundamentals of governor control systems and governor function troubleshooting. Personnel are able to view the entire governor overhaul process including the disassembly, identification of worn and unserviceable parts, assembly, functional testing and calibration. Training sessions are customized to suit your specific equipment and applications.


For customers who require a quick turn around or for those who are unable to send their governor due to unavailability of a spare, Governor Services stock a number of Woodward governors for Service-Exchange. These governors are second hand models which have been overhauled to an "as new" quality. Any governor exchanged using the Service-Exchange program, is then overhauled and serviced. On completion, the governor is acquired into our Service-Exchange stock for future exchange.