Tips On Governor Transportation
Over the years of working in the governor service industry we have identified a few common occurrences in receiving governors which can cause damage to equipment or problems with the service documentation. Here are a few tips to ensure your governor arrives safely and with the relevant documentation.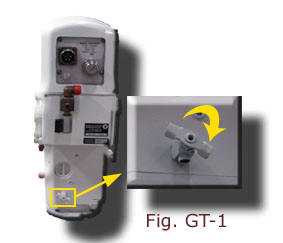 Packing Your Governor
Ensure the governor has been drained of oil (Fig. GT-1)

Note: You may be required to turn the governor upside-down to drain all oil. This is a compulsory requirement

of all air freight carriers as the governor often has to be turned horizontally for loading.

Use a solid metal or wooden box and label the box with the correct "THIS WAY UP" position for transportation. (Fig. GT-2)

Secure the governor to the box

Surround the secured governor with sufficient packaging so that the governor cannot move within the box.
<![if !vml]>

<![endif]><![if !vml]>

<![endif]><![if !vml]>

<![endif]>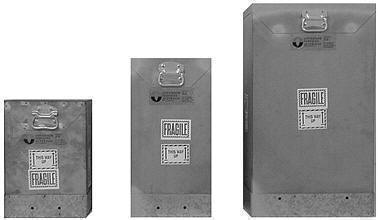 Fig. GT-2
We are able to supply specially designed steel fabricated governor transportation boxes for the return and future transportation of your governors. These boxes are fitted with 1 inch thick construction ply bases so that your governor can be easily secured to the steel frame.
Accompanying Paperwork
Quote your order number

Advise us of a contact name and telephone/fax number

Advise us of your delivery and invoicing addresses

Describe what service you require (i.e. Service, Test, Recalibrate or Repair). For a description of the services we offer please refer to the Workshop Services page.

Note the Part number or type of governor and the Serial number which can be found on the manufacturers nameplate on the equipment

Advise the date that you require the governor to be returned

Note any special instructions in regards to the required speed settings.